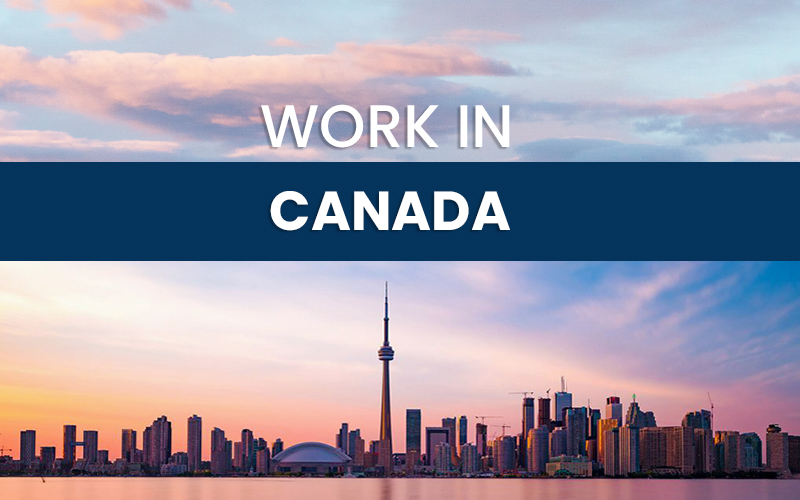 Get Canada Work Permit to Work in Canada
Canada is the preferred destination of many professionals seeking employment. The country has one of the most flourishing economies in the world, with jobs in every sector. Whether you are a truck, an accomplished developer, a trained medical professional or a teacher, the Canadian labour market is vast and has opportunities for every professional.
Working in Canada can give your professional life the necessary boost that is required to put you ahead in the game. Additionally, when you work in Canada, you also increase your chances of becoming a permanent resident.
Whether you wish to work in Canada for immigration purposes or to explore a different labour market, it is important to acquire the right permits and visas. As a foreign national, who is seeking a Canadian work permit, get in touch with Sahil Sayal at Sayal Immigration Inc.
There are more than a hundred different types of work permits. We will help you in getting the one that is suitable for your profile and goals and assist you with your Canada work visa application.
Types of Canadian Work Permits
Work permits required for working in Canada can be broadly classified into three categories. All the categories have different eligibility criteria and requirements. The three categories are:
Temporary Foreign Worker Program (TFWP)
The Temporary Foreign Worker Program (TFWP) was launched by the Canadian government to help local Canadian employers with labour shortages. The program enables Canadian employers to hire foreign nationals on a temporary basis. Such employers are required to complete the labour market test. This test is commonly known as the Labour Market Impact Assessment or the LMIA.
The purpose of obtaining a positive LMIA is to prove to the ESDC that the temporary foreign worker will either have a positive impact on the Canadian labour market or no impact at all. 
It is mandatory for foreign nationals to receive a positive LMIA if they wish to obtain a work visa for Canada.
Under TFWP, foreign nationals can be hired through the following streams:
High-wage Workers: Hiring for job profiles that pay the workers above the median hourly wage of the province or territory is done through this stream.
Low-wage Workers: If an employer is planning to hire foreign nationals for job posts that pay less than the median hourly wage of the province or territory, they have to hire candidates through this stream.
Global Talent Stream (GTS): Launched in June 2017, this program is a pilot program launched together by IRCC and ESDC. This program allows Canadian employers to hire highly skilled foreign nationals that will allow them to compete on an international level. 
Foreign Agricultural Workers: Canadian employers can hire foreign nationals for agriculture-related jobs. Employers must ensure that the activities that the foreign national will be doing are related to NOC 0821, 0822, 8252, 8255, 8431, 8432 or 8611. 
In-home Caregivers: Foreign nationals who are hired by Canadian employers to provide care to children, seniors or people with physical or mental disabilities are hired through this stream.
International Mobility Program
To hire temporary foreign workers under IMP, local Canadian employers do not need to take the labour market test. They can hire an overseas candidate without an LMIA. receiving a work permit for Canada is possible in the following cases:
Hiring a foreign national will contribute to the cultural, economic or other competitive advantages to the Canadian labour market.
Hiring a foreign national will offer reciprocal benefits to the Canadian permanent residents and citizens.
Canadian employers are required to follow three steps in order to hire a foreign worker through International Mobility Program:
Ensure that the worker that you are hiring or the post that you are offering doesn't require an LMIA.
The employer compliance fee is paid.
The job offer is submitted through the IMP Employer Portal.
Some free trade agreements can also allow a foreign national to work on Canadian soil through IMP. The Canada-United States-Mexico agreement, also known as CUSMA, does not require a Canadian employer to file for an LMIA. Similar to such agreements, there are many other cases where you can work in Canada without requiring additional permits. To know more details, contact beingcanada.com by Sayal Immigration Inc.
Open Work Permit
This is the only category in which a foreign national does not require an LMIA or job offer to work in Canada for any employer. The following streams offer an open work permit to foreign nationals:
Post-graduate Work Permit (PGWP): International students who have completed at least one year of full-time education or training from a designated learning institute are eligible to apply for PGWP. It is an open work permit for limited validity that allows international graduates to work for any employer across Canada. 
Spousal Sponsorship: If your spouse or common-law partner is an international student or a temporary foreign worker in Canada, you can get an open work permit. However, you must note that this is available for accompanying spouses who are already in Canada. 
International Experience Canada (IEC): This is a reciprocal program that was developed by Canada and many other countries like Australia, Belgium, Chile, Denmark, France and more. Foreign nationals are selected through a random draw and they can expect a limited-time open work permit.
Bridging Open Work Permit (BOWP): BOWP allows a foreign national who has a valid Canada work visa, is physically present in Canada and has applied for permanent residency to extend his/her work permit.
Get Expert Consultation to Work in Canada
Working in Canada can open many doors for foreign nationals. It gives you exposure to a foreign market, allows you to upskill yourself and attain the desired career growth. For some foreign nationals, it can also lead to a pathway for Canadian permanent residency. If you wish to work in Canada, you must follow all the rules and get the right permits. Canada does not allow anyone to work in the country without a SIN. 
If you need assistance with your work permit, get in touch with our Regulated Canadian Immigration Consultant.