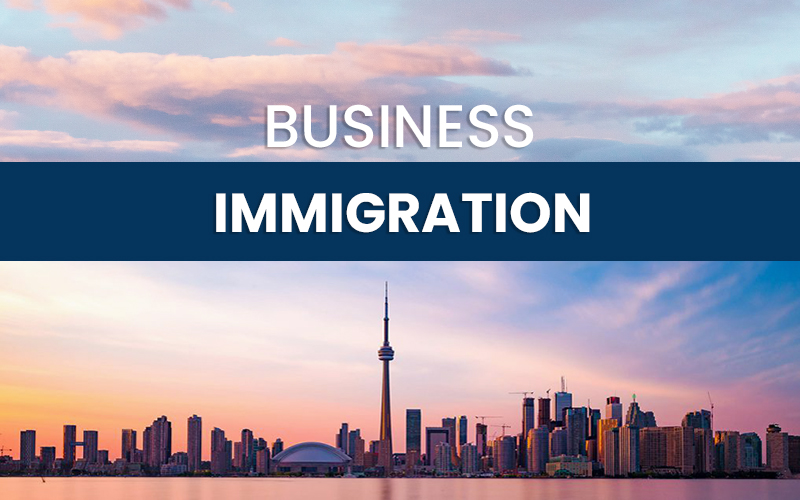 CANADA INVESTOR VISA & BUSINESS IMMIGRATION
Business Investor Visa And Immigration
With a booming economy, fairly stable market and world-class infrastructure, Canadian markets are extremely favourable for starting a business and making investments. The country offers multiple options when it comes to Canada Investor visa and Business Immigration programs, making it easier for foreign nationals to enter and get established. No wonder, Canada happens to be among the top 10 countries when it comes to ease of doing business.
The primary purpose of having such Initiatives is to promote the local economic development along with the job market. Additionally, attracting more investors, entrepreneurs, self-employed persons and businessmen spurs the country financially.
Multiple Canada investor visa and Business Immigration options are available to people willing to invest, buy a business, start a new entity, open branch locations, expand internationally or start-up innovative companies. On the brighter side, foreign nationals who come to Canada on Investor Visas or other Business immigration Programs can gather eligibility for becoming a Permanent Resident. Canadian Immigration authorities have programs and pathways leading to Canada PR for these individuals. Available Canada investor visa and Business Immigration Programs are: –
Entrepreneur Immigration
The Federal government and Provinces offer Entrepreneur Immigration programs for Individuals with business management experience and high net worth. The government recognizes potential to build successful companies through these pathways.
Investor Immigration
Individuals with higher net-worth can make capital investment in the Canadian economy under these Immigration programs.
Self-Employed Immigration
Canada immigration invites self-employed professionals to come with a Permanent Resident status. The individuals must have relevant experience in cultural activities or athletics in the last 5 years before applying.
Start-up Visa Program
This stream offers Permanent Resident status and work permits to skilled immigrant entrepreneurs who are willing to build innovative businesses in Canada.
Provincial Nomination Programs for investor visa and Business Immigration
Provinces in Canada offer multiple streams under their PNP programs to candidates with entrepreneurial or management experience.
Business Visitor Visa
This visa category is meant for Individuals willing to travel temporarily for conducting business in Canada. They may come to Canada for engaging in international business markets by creating, investing and expanding business related connections.
Can I buy a business for Investment in Canada?
The Owner Operator LMIA is an answer to Individuals who want to buy a business in Canada and gather eligibility for Permanent Residence under Canada Immigration at a later stage. This program provides a Work Permit to the applicant for operating the newly bought investment. Once established, the applicant can gather eligibility and file for Canada PR under various programs of Immigration.
Can I move my staff members under a Canadian office of my multinational company located outside Canada?
Multinational Companies can make use of the Intra-Company Transferee – ICT program to relate Highly Skilled foreign nationals to temporarily at their office in Canada. This program facilitates a temporary work permit in Canada for the eligible staff member. Workers being relocated must possess specialized knowledge or advances expertise, intrinsic to the smooth functioning of the company.
How can we help you?
At Sayal Immigration Inc., our team possesses hand-on corporate experience from working in different Industries. Our consultants have developed the competitive edge of working on extensive business plans and detailed corporate layouts, thanks to the required education and professional exposure from working at fortune 500 companies. The team is highly skilled and trained in business management, which is required to deliver the highest service levels when it comes to applying for Canada investor visa and Business Immigration Programs. Contact us today and we'll be glad to work with you.