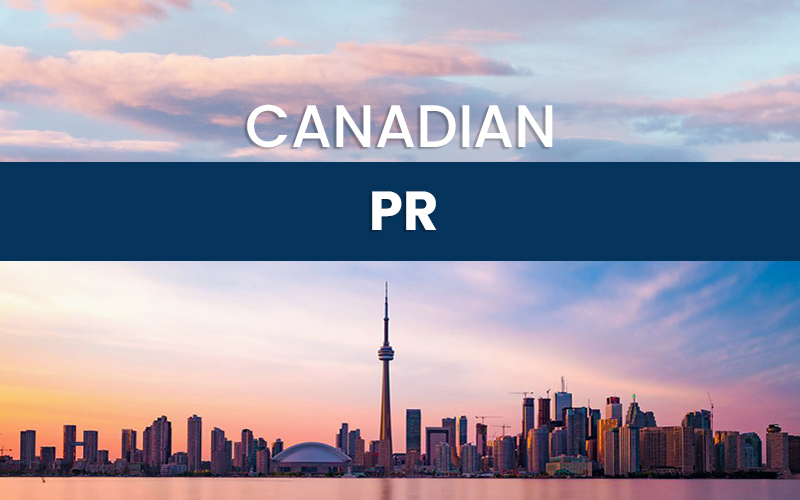 Canadian Permanent Residence
The Canada PR status is given to individuals who are not Canadian citizens, but are permanent residents, allowed to live and work permanently in the country. These individuals do not have to renew their visas or status, as long as they meet their permanent residency obligation. Unlike temporary residents, who have to renew their visas or permits every now and then. Canada immigration offers various programs under which an eligible person can apply for permanent residency.
Benefits of Canada PR status
Canadian permanent residence is One of the most prized possessions for the people living in this country. The status lets people enjoy the superior quality of life in a developed nation.
When it comes to benefits and rights, permanent residents can live, work and study anywhere in Canada and receive most social benefits similar to Canadian citizens Including health benefits and others.
Permanent residents can apply for Canadian citizenship upon eligibility
Canada PR holders are protected under the Canadian law and Canadian Charter of Rights and Freedoms.
What is the difference in rights between Canada PR and Canadian citizens?
There is not much of a difference between a Canadian permanent resident or a citizen when it comes to rights and freedoms. But the few things a permanent resident cannot do in Canada, are the following: –
Vote or run for a political career
Work at positions or jobs, that require a higher level of security clearance
Does the Canada PR status expire?
The Canadian PR status does not expire. As the name suggests, it is permanent in nature as long as the holder meets certain residency obligation and abides by the rules and regulations including the law of the country.
How to apply for Canada PR
In order to apply for Canadian permanent residency, a person must establish his or her eligibility under any program of Canada immigration. Once eligible, the individual can initiate the Canada PR application online or through paper. Candidates can also find application related information at the nearest Canadian consulate, High Commission or an embassy.
Since the application process involves a lot of documentation and adherence to the law, it is advised that the person must ensure highest level of detail and attention to the file. Canada Immigration and the law allows only RCIC i.e. Regulated Canadian Immigration Consultants, Lawyers and certain paralegals to provide immigration related services for a fee or other consideration. Applicants can always take help of these regulated and trained professionals in preparation of the long and detail-oriented immigration applications.
What are the documents and eligibility's required for Canada PR
Canada immigration offers close to 80 programs and each one of them has a different requirement and eligibility. But Some general requirements are: –
Must be eligible under one or more Canada immigration programs
Must not be inadmissible to Canada
Passport or other travel document
Educational credential assessment report or ECA, for education completed outside Canada
Previous work experience related details
Language proficiency test results like IELTS and others
Police clearance certificates and security checks
Medical examination reports
Proof of settlement funds
Canadian provincial nomination letter (if required)
A valid job offer from a Canadian employer (if required)
These requirements are generic in nature and vary as per the selected program for application under Canada Immigration
What are the different programs to apply for Canada PR?
There are several ways and programs in Canada immigration when applying for Canadian Permanent Residence. Some of the categories are: –
Express Entry PR
Family Sponsorship
PNP or Provincial Nomination Program
Quebec skilled workers
Atlantic immigration pilot program or AIPP
Caregiver pilot program
Rural and Northern Immigration pilot or RNIP
Agri-Food Pilot
Refugees
Start-up visa
Self-employed
Other pilot programs
Humanitarian and Compassionate applications
Pathways to convert a study permit or a work permit into Canada PR
The Categories have several streams under them, and hence the list is not comprehensive of all pathways. There are other programs as well under immigration to apply for Canada PR.
How can we help you get Canadian Permanent resident status ?
The team at Sayal Immigration Inc. has Regulated Canadian Immigration Consultants (RCIC) to help you in your Canada immigration journey. We are thoroughly trained and registered with the authorities to offer immigration related services. We are proud to offer gold standard services in the industry by experienced professionals. Give us a call today for a detailed assessment of your profile for Canada PR.